AMBASSADORS
The Jeneba project Ambassadors are adults from all walks of life who have given enormous support to the Jeneba Project. Since young people run most of our projects, the Ambassadors are those we turn to for support and advice. Some of our Ambassadors also make significant financial contributions to our projects and help recruit other people who can assist us with our activities. Please contact us if you would like to recommend someone to serve as an ambassador.
Miriam Lieberman is a Sydney based world singer songwriter with a unique global perspective. She has travelled to and immersed herself in distant places and cultures of music that inspires her for over a decade. Her explorative approach is complemented with soulful vocals and poignant storytelling - the result is a musical journey that is both heartbreaking and uplifting. Miriam sings in both English and the lingua franca of Mali- Bambara. She accompanies her vocals with kora (a 21-stringed African harp) and acoustic guitar. She performs as a soloist and with her band: cellist Kate Adams, percussionist Blair Greenberg and guitarist Rick Falkiner. Miriam has two albums: Naked without my cello, Wakili and This is the Story.

MESSENGERS
The Jeneba Project Messengers are young people who have been selected because of their manifest interest in community service and leadership. The messengers are official carriers and transmitters of information about the Jeneba Project. They sometimes host fundraisers and recruit donors for our Projects, and serve as general representatives for the Jeneba Project within their communities. Please contact us if you would like to recommend a young person below the age of 30 to become a Jeneba Project Messenger.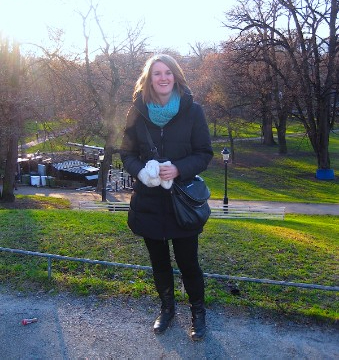 Katie Johnson was born and raised in Ohio. She graduated from Otterbein University in 2009 with a BS in economics. She then studied French in Toulouse, France, and upon returning US worked as a bank teller and financial planning assistant. Currently, Katie is pursuing a law degree at Vermont Law School. She is also a research associate for the Institute for Energy and the Environment at Vermont Law School. There, she serves on the Energy Justice and Security Project, which investigates how to provide ethical access to energy services and minimize the injustice of current patterns of energy production and use.
Katie was one of the organizers of Melodies for Jeneba, a classical music benefit concert that raised over $3,000 for Jeneba Project. We are proud to have Katie as a Jeneba Project Messenger and a fervent carrier of our core purpose of education as a universal fundamental human right for all.
Rachel Stevens hails from Atlanta, GA and received her BA from the University of Georgia where she studied English, History, and Spanish, and was an active board member of Gamma Sigma Sigma, a national service sorority committed to public service. She is currently a JD and MELP student at Vermont Law School.
Rachel was one of the indefatigable organizers of Melodies for Jeneba, a music benefit concert that raised over $3,000 for Jeneba Project. We hope that after serving as a Jeneba Project Messenger, Rachel will become an ambassador and a role model for girls in places like Sierra Leone.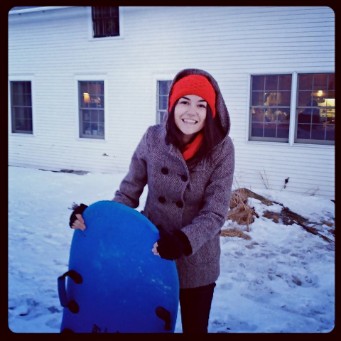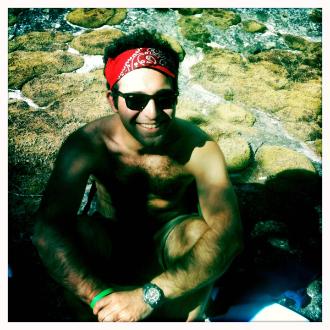 Ali Naraghi was born in Iran and immigrated to Canada at the age of 15. He holds a B.Sc in Astrophysics from the University of Toronto and is currently pursuing his JD at Vermont Law School. Prior to law school, Ali worked in environmental consulting and teaching. He has been active with the Toronto Chapter of Amnesty International for which he organized a fundraising recital in April 2010 and also performed classical guitar. In October 2011, helped organize a fundraising recital to benefit Jeneba Project.

We consider Ali a conscious citizen who is cognizant of the difficulties many around the world face to acquire even the basic necessities for their survival. Ali continues to demonstrate that in our privileged lives we must never forget those who are less fortunate.
Ciara Austin is from Philadelphia, PA. She relocated to Albany, NY when she was a teenager. She attended Skidmore College and graduated in 2008 with a degree in Theater and Early Childhood Education. Ciara was a member of the Skidmore Sonneteers acapella group. The self-portrait of the group, "performing is what we do," explains Ciara's personal interest in entertaining others and making sure that those around her smile, too. She is a trained vocalist and performs occasionally around the Albany Area.
For her joie de vivre, concern for others, and her support for the Jeneba Project way back when it was only a small operation we are glad to have her as a Jeneba Project Messenger on the mission of building tomorrow's world today!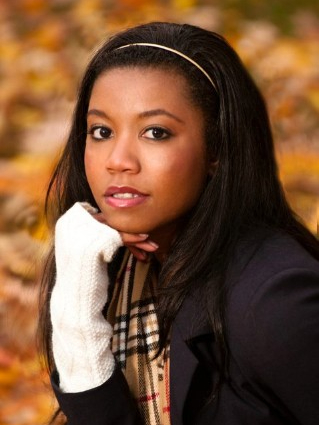 Kyle Carey's music is inspired by the America found in the American Folk Anthology: the country of winding dirt roads, wooden shacks, and worn banjo strings. After graduating summa cum laude from Skidmore College, Kyle travelled to Cape Breton on a Fulbright Fellowship to study traditional Gaelic and Cape Breton fiddle. She draws from a melting pot, reflective of her years spent in Cape Breton, Scotland, Ireland, studying Scottish Gaelic language, and the Cape Breton Fiddle Style. She sought stories in these places, making them into songs, and regardless of attachment to place, making them relevant to us all. (http://www.kyleannecarey.com/)